Post by darerachuke on Dec 27, 2012 13:18:53 GMT -5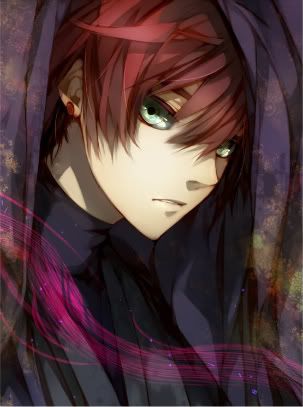 Though I was born without one, many say my name is
Flare
.
Can't see my hair because it's covered in
flames
!
How do you like my
lime green
sparkling eyes?
Bet if you looked down my pants you would see that I'm a
DUDE,
if it wasn't already that obvious.
Don't mean to brag 'er nothin', but I'm the ripe old age of
21
!
Sorry to tell ya, but I'm an
Officer
for Team Rocket!!
[spoiler=SO HOT]
Flare is... well, not exactly skinny, but he's not too terribly huge either. He's a medium-sized teenager-going-on-adult with a bad case of the hots at the reasonable height of 5'8". His hair is a fiery red with a minuscule amount of burnt orange on the underside of his hair, and it's usually combed (he likes to say "flipped") towards the right side of his face. At least it's not messy; he thinks keeping his hair neat and tidy is a virtue (he also thinks it will attract the ladies). Sparkling lime green eyes accent the red, making for a perfect color combination on an equally perfect face. (Well, at least he thinks its perfect...)
His skin is more of a light tan than stark white, like he sees most people with. Guess it's from all the times he's been outside, which is basically all the time. A lot of people see his 4.67 mm gauge in his ear and think, "What's wrong with him?" because not a lot of people in the town he used to reside in had gauges. Other than that one gauge, he has a pair of spider bites on the left side of his lower lip. He thinks it makes him look cooler and more menacing.
Now, his clothing is fairly simple. He's not a fashion guru, but he does have a pretty good sense of fashion. Usually goes for the simple stuff like black turtlenecks and ripped jeans. His favorite color is red, so obviously he has to have red sneakers. I mean, come on. Who WOULDN'T want sneakers in their favorite color? That's just ridiculous if you don't want cool looking sneakers. Oh, and one more thing-he has a dark cloak that he often wears into cities and things. It is a deep navy, almost black, and it looks as though it has had a few rough times in a fire with scorch marks all over. He never goes out in public without it, as it helps keep his identity hidden, even if he only wears it over one side of his face.
He hides the scars from his burns with concealer/cover up. Sometimes he forgets to cover them, which makes people wonder what happened to the soft, burnt skin to get it that way. He often runs out of concealer because he has so many burn scars to cover, and sometimes he just completely forgets to use it.
[/spoiler]
[spoiler=I'M ON FIRE]
For the most part, Flare is a pretty happy guy. He is almost never caught without a smile on his face, and he likes to think happy thoughts. Like winning battles and shit like that. He thinks everyone is lower than him in battle, because he is the best obviously. I guess it's because in the past he was judged so poorly by his peers and by his elders.
He is very egotistical. If you were to compare him to a krokorok, you wouldn't find a lot of differences. They both have moxie, and they are both cocky and powerful. Flare loves to win; winning is basically his passion. If he doesn't win, he throws a fit and refuses to accept it. Rematches may ensue, and possibly a pursuit to make sure the enemy will not come back to haunt him. He is a spunky character, with lots of life and energy put into everything he gets, it doesn't take him long to get the job done!
Flare isn't a quitter. He's a stubborn little shit who will do whatever it takes to get his way. Sometimes, he gets really tired and irritated at the people he works with. Why couldn't they all just be great like him? None of them had any real talent-they always failed their missions, and he had to be the one stealing things. Trying to teach the grunts is a real pain in the ass, and he would rather not have to put up with their idiocy. He's just sure they enjoy trying his patience.
Oh, he also has an unhealthy obsession with fire. You would think after having his entire family killed in a fire that he would be afraid of fire, right? Wrong! That just made him enjoy the destructive power it has even more. Fire can create as well as destroy-it created a boy from destruction, after all. However, he can only really handle little fires, such as the flames used in battles or on candles. Big fires like forest fires or house fires make him a little nervous. He's not used to being around that much destructive power. It would be creative power, but the people didn't embrace it like he did.
Other than that, pretty spunky and peppy guy! Come to him if you want a good time, and possibly yet another emotionally unstable guy to be friends with![/spoiler]
[spoiler=I'M... actually not that cool]
He started out with a name. Not Flare, but a real name given to him by his parents. He was born Jayden Harvard into a small family of three that lived just on the outskirts of Route 4 in Unova. He had a mom, a dad, and a kid twin sister. He and his sister were an inseparable pair, even when they were just tiny infants. They did everything together.
He and his sister turned four together. It was a joyous day, being able to walk and talk under the comfort of the small house they were being provided. They ate a tiny amount of cake (the family couldn't afford a lot of fancy things to give to their children as presents, but they were at least able to make a cake and provide frosting for the occasion) and enjoyed themselves with dance competitions, hopscotch, and other forms of merriment and entertainment, together as usual. It wasn't until later that night that the tragedy happened.
The parents were sitting in the living room, growing more and more tired as the night progressed, and slowly succumbing to the warmth of the comforting fire. They fell into a slumber, but the fire didn't. In fact, the fire grew. It had attracted an unimaginable amount of fire type pokemon, and they loved to play around a fire. The pokemon inadvertently caused the small little fireplace fire to grow in volume, and soon the entire house was cooking up in flames. By the time the fire department from Nimbasa had gotten there, it was already smoked out by the sandstorm. However, the house did not survive, and neither did Jayden's family. Right before the firemen went in to search his house for survivors, he came out of the front door with severe second degree burns on his arms, feet, and neck and soot covering his entire body.
He was the only survivor.
Jayden forgot his real name. The burns healed, but there were still scars from where they had been. His sister, who had been the source of most of the happiness in his life, had been a tiny flame that had extinguished. He couldn't remember her name either. He could only remember the fire. When they asked for his name at the hospital, he could not give it to them. Instead, he gave them Flare. He made a name for himself. Even though he could not remember his sister's name either, he still remembered her face. He continually referred to her as Ryoko.
The fire department attempted to put him in an orphanage so he would be well taken care of. Unfortunately, Flare didn't get along with all the other orphans, nor did he get along with the staff. No one wanted him, and he didn't want anyone except his original family, even though he could not clearly remember their faces. The little boy ran from the orphanage in Nimbasa and settled in the desert on Route 4, where he was most comfortable living. The world he experienced there called him "The boy born of fire", because they knew of the family that lived out in the desert. They never knew the couple had a son, but they would soon find out that he was a trouble maker.
As he grew, the boy took to thievery. He was a social outcast that no one wanted, and he made friends with no one. He believed in his abilities as a fighter, and he believed in his abilities as a thief. He did as he pleased, and half the time he got away with it too. It wasn't until the day he met his best friend that things changed.
He was hanging around the bakery, waiting for a good opportunity to steal some bread. He was an expert at this; he knew the ins and outs of the small Route 4 town-thing, and he knew when the right time to flee was. Being a ten year old thief was a pretty exciting life, yeah?
Flare was about to move in for the sprint when a small wave of heat flashed by him. Surprised, he looked to where the bread he was going to steal was and spotted a scrawny-looking chimchar, just munching away at the bread on the table! "Hey!! You're not doing it right!" He whispered, skittering across the floor and under the clothed tables to avoid being seen by the baker. He hissed at the chimchar and snatched the bread away from her clumsy hands, leaving her glaring at him with contempt in her eyes. That's when she started to make a fuss.
The small chimp hobbled off the top of the table and under the one Flare was hiding under, just beginning the series of screeches a howler monkey would make. She clawed at the bread while being shushed by the boy, making no attempt to settle down even one bit. Before they knew it, the baker was glaring under the table with a broom in one hand and the most menacing scowl on her face he had seen in a while. The baker lady roared vehemently at the two, the boy and the pokemon screaming in unison as they scrambled to get out from under the table.
The lady chased the two with an angry broom, swatting at the both of them as they scampered out of there. Well, at least the boy did. He managed to hide around an alleyway, just narrowly escaping the wrath of the woman and her evil husband. Jeez, couldn't they just cut him a little slack? It's not like he was born a thief. Heh, born a thief.
Wait a minute. Didn't that chimchar escape too? Come to think of it, he had forgotten all about the bread to save himself from the lady, and that chimchar looked pretty scrawny...
Oh no. That chimchar had probably gone back for the bread, and she was most definitely going to get beat up real bad by that baker lady! He had to go back. He couldn't let a fellow thief suffer!
The boy carefully made his way back to the bakery, fully donning the cloak that was way too big for him for this particular mission. It dragged far behind him and he had to continually pull his hood up, but other than those issues he made it back to the bakery just fine. By the time they had gotten there, they had already captured the still writhing chimchar by the foot. She still held the bread in her hands, and she looked scrawnier than ever next to that big huge man.
"What should we do with it?" The woman growled, snatching the half-eaten loaf of bread out of her hands. The chimp pokemon cried out and lashed at the man's hands, demanding he release her from his grip. Unfortunately, he only tightened it around her ankle.
"I think we should cook it and sell it for high price," The man replied, shaking the monkey slightly.
"Hm... How much d'ya think people would pay for monkey meat?"
Cook it? Sell it?! Meat?!?! Ok now that was just cruel, even for them! She just wanted something to eat, and now she was going to die for it? He couldn't let that happen!
Flare looked for a distraction. There wasn't anything in particular that could distract them enough for him to snatch the pokemon back except a bunch of tables with bread and pastries stacked upon them. He didn't particularly want to go out in the open and expose himself, but right now that seemed to be the only option if he wanted to save that chimchar. The boy sucked in a deep breath and kicked one of the legs out from under the table. The bread crashed to the floor (pastries too), and the unsuspecting woman rushed over to the scene to inspect what the hell had happened. The man looked for a place to stuff the fire type for all but a minute before stuffing her in the oven anyway and closing the iron gate.
This was his chance. The boy jumped out from his hiding spot, flaming red hair rushing behind him as he tried to open the oven door. He yanked on it, the baker couple seeming to run faster than the speed of sound as he continued to yank on it. He finally managed to pull it open a little, but it just slammed back shut as soon as the baker man came over and began swatting at the boy. Flare jumped back, trying to think as fast as he could. He needed to get that door open! But how...?
The man swatted at him with a broom, just narrowly missing and striking the floor. He spat out some garbledy-gunk that Flare couldn't quite understand and chased him around the shop. The boy did what he could to try and distract the baker man, such as knocking over tables and chairs and things to slow him down. All that did was make the man even angrier though! He needed to get out of there with the chimchar-and fast!
Oh bother. Now the baker's wife was standing in the way of where he wanted to go! Okay, time to stop goofing off; it's go time. The boy swallowed hard and dropped to the floor, sliding under the woman and jumping back up to run to the oven. The baker man couldn't slow his momentum, and so ended up crashing into his wife! That gave the two a distraction that was just long enough for the boy to climb on top of the oven. He used his feet and pushed on the handle, using his entire weight to open the iron oven. The chimchar burst out from the oven and climbed all over the boy, thanking him for coming to her rescue. However, they weren't out of the frying pan yet. There would be time for thanks and things later-right now, they had to get out of the bakery and find someplace to hide!
The boy draped the hood over his head and jumped off the oven onto the counter, dashing through to the entryway and knocking over tables and things as he did so.
That should hold them off for the time being
, he thought, grinning as he ran across the street and hid in an alleyway just a little ways farther from the bakery. The chimchar was hiding in his hood and keeping it from slipping while they ran so she could hide easier. They waited for a few minutes, watching as the baker and his wife angrily searched outside for the rotten thieves that ruined their entire shop.
Flare took the chimp back to his old, burnt-down home in the desert, where he felt they would be the safest from predators such as those angry townspeople in the route town.
"You have
got
to be more careful!" He scolded her, placing her on the charred bed he slept in. "Folks here ain't the nicest people, an' they don't take to people
or
pokemon that eat in their stores without payin'! If I hadn't come to yer rescue, you would'a been mince meat!! What the heck were you thinkin'?!"
The little chimp looked down at her feet and frown sorrowfully. She couldn't help herself; the door was open, there was fresh bread lying out there on the counter, and she was just so hungry...
She curled into a fetal position and buried her face in her hands. Why was she so bad at this?
Suddenly, she felt something nudge her shoulder. The little one looked up with a tear-streaked face and saw a crescent roll being offered to her. Surprised, she looked at the boy who had already finished his crescent roll and was now licking the crumbs off his face and fingers. How did he get it, and why was he offering it to her? Wasn't he hungry too?
"Well?" He asked, grabbing her attention again. "Are you gonna eat it or not? I've only got one left, so if you're not gonna eat this than I'm gonna eat it for you!"
She took it greedily out of his hands and began noisily munching away at it, grateful that he would offer his food to her. If only the people were nicer and gave out free food...
"You can stay here for tonight if you wanna. Fire is always welcome." Said the boy, taking his cloak off and examining it. It seemed to be ripped at the bottom; oh well. "And, if you want, I can teach ya how to be a better thief. I been doin' this fer years, so you can trust me when I say I'm probably the best!"
The boy grinned at the chimp, who looked at him skeptically. Well, she did need lessons in this sort of thing, and she guessed he was an alright thief...
"I'm goin' to bed. Make yerself comfortable wherever!" Flare draped the cloak over his bed and hopped in under the covers, chasing away a few stray grains of soot in the process. He snuggled up and made himself succumb to sleep.
There was still one crescent left.
The chimchar debated on eating it and leaving, but why? After this boy was so nice to her, offering her food, a place to stay, and even lessons in thievery? No, she couldn't make herself do it. She just had a bad conscience about doing that to such a nice little boy. He looked just about as scrawny as she was!
The chimp pokemon sighed and looked around. Where could she sleep tonight? She would squeeze in with the boy, but she still wasn't sure how she thought of him just yet, so the next best option was the cloak hood on his bed. She snuffed out her flames and made herself a little nest in the hood, slumber taking over until morning.
When daybreak came, the boy was actually kind of glad the chimchar was still there. He hadn't had a friend since... Well, since his family departed on behalf of the fire. The little chimp looked so cute when she was sleeping; it kind of reminded him of his kid sister, even though he could barely remember the name he had given her.
When the chimp awoke, it was clear that she was hungry, for her stomach (and his) growled louder than an arcanine. The boy laughed nervously. "How 'bout we go grab us some breakfast, yeah?"
She eagerly agreed, and off they went back to the town. The baker's were off-limits today, but the chimchar didn't understand why. She complained to the boy and began heading in that direction, but he grabbed her middle and stopped her. "Hey! If you go there now, the day after they almost COOKED you, they're gonna find you again! Never go to the same shop two days in a row if you've been caught! They'll have a higher guard so you can't get in as easily as last time. Got it?"
The chimchar wriggled out of his grasp and looked longingly at the bakery. Sure enough, the baker woman was greeting her customers with a broom at the ready. That's when the chimp deflated and realized that this kid was right. She would be dead meat the moment she set foot in there.
"It's best to try and avoid shops you've been caught stealing from for a couple days. Why don't we find the farmer's market? That's the easiest place to steal from!" The boy suggested. Without waiting for the chimchar to respond, he took to the streets and set a course-around the bakery-for the farmer's market. It was actually in Join Avenue where everything was pricey and nice, but everyone was so busy looking at the awesome shops and making their pokemon nicer to notice the filthy, scrawny child and his chimchar acquaintance enter the area. The chimchar couldn't help but stare in awe. She had never seen such a clean, well-kept shopping area. She didn't know where to start!
Flare giggled and ran towards a food stand. "You gotta keep up if ya wanna learn from the best!" He shouted, running down the avenue. The chimchar gasped and ran after him with a smile on her face. He stopped right in front of the restaurant and poked her little chest. "Tag! You're it!" The red head began to run again, but this time he ran inside the restaurant. The chimchar couldn't help but follow-the essence of play and the smell of food only tempted her more. They ran around the restaurant playing tag until they were chased out by the owner, but when they got out, Flare revealed a bowl of macaroni that he had been hiding under his shirt. The chimp was amazed-how did he do that with out her or the staff noticing?
She still had a lot to learn. Flare taught her a lot in that one day, but she still wasn't the best. Over the course of a year, she stayed with him because he held the promise of food, and he taught her what it took to be on the streets of Unova. She grew closer and closer to him, but then the day came when he felt like he needed to leave the small town on Route 4.
"I just can't stay here anymore, girl." He told her sadly as he packed some bread in a patched-up cloak pocket. "They all know where we live and they're getting tired of me. I suspect they're gonna come to get me an' throw me in a dumb orphanage again, but I can't let them do that, so I'm gonna head downtown and see what I can do about crossing the ocean. I wanna go to that region down South, where the people are nicer and I can start a clean slate! I... I won't force ya to come with me, but... I'm gonna miss you!"
The boy took the chimp in his arms and hugged her close to him, attempting to say a final goodbye before he left. The chimchar hadn't been this close to anyone in forever. He had become her mentor, her friend, her everything. And he... he was going to leave her. And sh was letting him.
Day became night three times and Flare was making his way to Mistralton City. They had an airport, so he could easily sneak onto a plane and make his way down the regions and hopefully make a better life for himself. He felt really blue because of the chimchar he left back in his house in the desert. She was a lot like his little sister, and since her rescue, he had wanted to improve her skills as a thief and look after her. Just like he would his little sister. Before he knew it, he was crying as he entered Mistralton City. He regretted leaving her-he shouldn't have left her. By now, the townsfolk probably would have found her and done horrible, unspeakable things to her!
He couldn't do it. He couldn't leave her there and go to another region. It just wasn't right. He sat outside of Chargestone Cave and cried, thinking about the horrible thing he had just done. There had to be a way he could go back without getting caught, but... He was stuck. He had no idea what to do next. Going to another region without his "sister" was just... wrong. He felt responsible for her well-being, and without that chimchar... well, life would be kind of dull. He wouldn't have anyone to teach, no one to steal stuff with, no one to play with. He was just a little kid. What could he do?
There was a hand on his head. He looked up to see who it was, and to his surprise, it wasn't human. It was the chimchar from Route 4!
He was much more than excited-he was elated that she was here. So much so, that he took her back into his arms and almost squeezed the life out of the poor thing. "Are... Are you coming with me?" He asked with hopeful sparkle in his bright lime eyes. The chimp smiled and nodded, once again being squeezed with the force of a thousand happy suns. "Ohhhh thank you so much! He pulled away and rubbed his forehead against hers lovingly as he spoke softly to her. "Girl... I wouldn't have nothin' if I didn't have you."
She got a real name right before they boarded the plane. Ryoko-hey, that name is kinda familiar, isn't it? Yup. It's the same name he gave his sister. He felt that was a suitable name, since that was the name he gave his sister, and the Chimchar felt a lot like his sister.
Once they boarded the cargo plane, their new life started. They trained where they could and attempted to give up stealing (although that was an act of futility; stealing was in their blood) and eventually found Team Rocket. They were attempting to steal some Pokemon from another person. Flare saw them fail miserably, and decided to take action for himself! Besides, who could defeat the thieving master?
The trainer and the grunts fought while the little boy snuck in undetected into the trainer's bag, finding all sorts of goodies while he was there. A few pokeballs, some money, and a couple of fancy items that he didn't dare steal. Pokemon and money were enough. Say, why were they trying to steal Pokemon anyway? Were they doing it because they had to? They were still fighting the trainer, so he couldn't ask at the time.
He spent the rest of the afternoon hanging around in a tree, gazing at the trinkets he had recently obtained. What odd objects pokeballs were; he had never really seen one, nor did he know how it worked, so he carelessly tossed it to his partner. Right before his very eyes, Ryoko disappeared into the little ball. Flare's eyes widened as he rushed to grab the pokeball that was now falling to the ground, dropping everything else he had stolen in the process. It was raining pokeballs and money.
That is, until Team Rocket came. One of the grunts caught the Pokeball, watching as it clicked closed. Flare frowned and jumped from his perch, landing on the opposite grunt and reaching for his friend's pokeball. "GIVE HER BACK!" He demanded, pounding on this grunt's head as he stood to make the jump for his girl's pokemon. He leaped to Ryoko's rescue, but surprisingly the grunt backed away and let him fall to the ground. He cackled with a wide grin on her face. "Mine now."
"NO! GIVE 'ER BACK! I STOLE THOSE BALLS FAIR AND SQUARE YOU LOSERS CAN'T HAVE THEM!!!" He growled, grabbing pokeballs and tossing them their way. They were hit in the head with a few, and they didn't turn around until they heard the call of a golduck from behind. It was a pokemon the boy had pulled out-but he didn't have any pokemon besides this chimchar... did he?
"You give my girl back!" The boy gritted his teeth, ready to command the golduck to his will (although it probably wouldn't obey him just yet). The grunts looked at him, stunned that he had managed to somehow nab a pokemon even when they couldn't. Wait, was this kid there when they battled that trainer and lost horribly?
"Yo, kid. Where'd you get that golduck?" The female inquired with a scowl on her face.
"I stole it while y'all were loosing to that trainer back in Viridian Forest. Y'all are terrible at stealing things-I'm obviously better than you at stealing." Hey, that's right. He's the master, so he could just steal his chimchar back himself! The golduck was just a decoy. Okay, time to think! What attacks did he know from watching people battle on the streets...?
"Tch. If you're so good at stealing, then why don't you just come and get it, shrimp!" The man taunted. However, he didn't expect the golduck to fire its water gun at them without the boy's command. Water splashed into their faces, making them stunned for just a moment. That was all the time this thief needed.
When the two grunts looked up, the golduck was back in its pokeball and the little starter was out. Wait, how the fuck...? He wasn't supposed to have that!
"So," The boy spat, a breeze kicking up and whipping his hair and cloak behind him. "You wanna go?"
The three of them stared for a while, neither one backing down until the Rockets had a call from their boss. They answered it as quickly as possible, knowing full well that they were in deep doodoo. "What's taking you so long?! You were supposed to be back half an hour ago!!!" The man yelled on the other side of the xtransciever.
"S-sorry boss," The female responded first, sounding much more confident than she actually was. "We got sidetracked."
"By what? What could possibly be sidetracking you at this time of day?!?!"
The grunts looked at the boy, whose chimchar was now perched quietly on his shoulder. "We found someone. We think he's got what it takes to be one of us."
"Peh. I'd like to see him try to be one of us! ....Bring him if you must. But I'm not impressed at your performance." And with that, the call was dropped and they were left to decide what was to be done with the boy. The two grunts whispered to each other, debating on whether or not they should really bring this kid with them. He seemed to have a lot of potential-especially in the stealing area. He could be useful to them.
"Hey, kid."
The boy looked up with a blank expression, but his eyes were as fiery as ever. "What?"
"Wanna be a Rocket?"[/spoiler]
A Family once Loved:
Hero Harvard
(49; father; Deceased)
Natasha Harvard
(41; mother; Deceased)
Tesnii Harvard
(4; twin sister; Deceased)
[spoiler=Flamin' Babies!!!]
♀ Ryoko {Impish} {{Proud of its Power}} [BLAZE]
5 BP
ADDITIONAL MOVES: Dig
[[Held item: Charcoal]]
♂ Destiny {Hardy} {{Scatters things Often}} [Keen Eye]
2 BP
[[Held item: Silk Scarf]]
-NO PICTURE-
♂ Tobias {Adamant} {{Thoroughly Cunning}} [FLAME BODY]
0 BP TBC
[[Held item: Silver Powder]]
♀ Marionette {Careful} {{Scatters things often}} [FLASH FIRE]
0 BP TBC
[[Held item: N/A]]
♀ Minnie {Timid} {{Sort of a Clown}} [FLASH FIRE]
0 BP TBC
[[Held item: Strange hairclip (no side effects; refuses to let go of it)]]
-NO PICTURE-
♂ Antiquity {Quirky} {{Likes to Run}} [marvel scale]
0 BP TBC
[[Held item: Mystic Water]][/spoiler]
[spoiler=Don't Touch!!!]
1350 PD
C-Gear
2 Leppa Berries
LOL NOTHIN' ELSE BRO[/spoiler][/color][/size][/center]